I was excited to appear as a guest on Recruiting Brainfood's excellent weekly live-event and podcast, Founders Focus. Check out the video below if you missed it.
There is no doubt that the techniques involved in interviewing a guest on a podcast are different to those required for running an amazing interview with a candidate. But, we felt like Hung's questions had many of the hallmarks of a great interviewer and were curious to find out if the data supported this intuition.
So, we ran the interview through Metaview's Interview Intelligence engine, and compared it Siadhal's own Interview Metrics on the platform. Here's what we learned: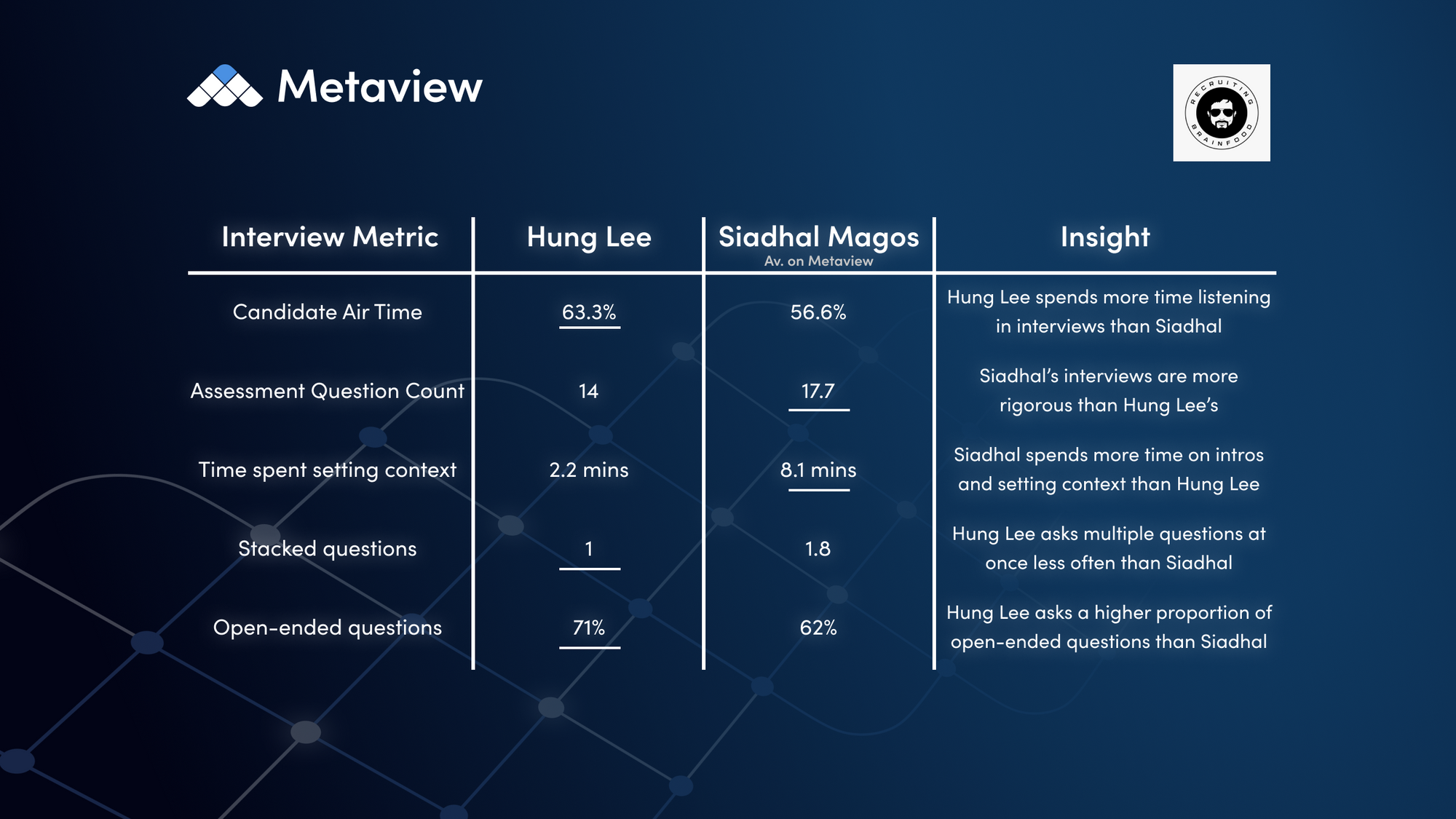 Looks like the data matches the anecdote in this case: Hung Lee does a great job getting his guests talking by allowing them plenty of time to shine, and asking plenty of open-ended questions.
Here are some other insights to help Hung get even better at interviewing:
🔎
A number of Hung's questions elicited long, descriptive responses. The question that generated the most in-depth answer (coming in at almost 4 minutes) was:
"What are the things you like about your style [as a leader] and what are the things you think, you know, are a development area for your style?"
😁
Thankfully, Hung displayed a low tendency towards using potentially hostile or aggressive language. In fact, he avoided potentially hostile language completely.
🤯
During the course of the conversation, Hung used over 550 filler words. Check out this awesome resource from
Grammarly
with some tips on how to cut the fluff, Hung! 😅
---